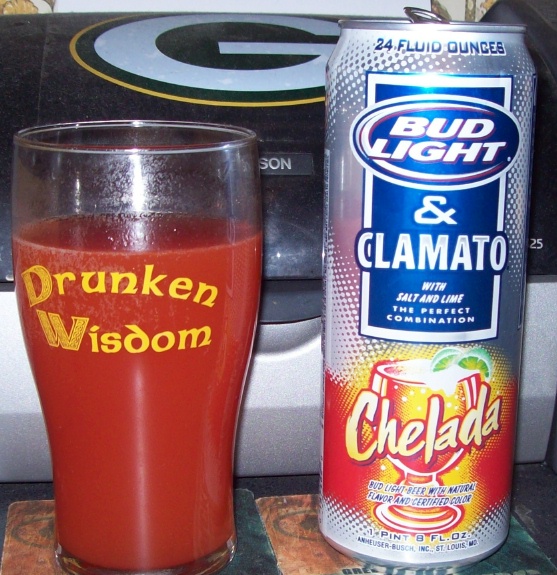 Editorial dsiclaimer: G-Mole does not endorse using Bud Lite as a mixer, or "straight up", for that matter
These things, in the words of the hardly-lamented
Chester
,
"make my life /a little bit brighter"

Greydyn Gatti
hosts the
1919RadioZone program
, which was (is?) originally broadcast at an ungodly hour on CKLN-FM in Toranna, ON. Hep time travellers can opt for the downloadable podcast version, now in its lucky 7th edition. There's lots of groovy six-tease garage, pop, and psych sides to be found here, but the hosts have the innate good sense to mix it up with 70s disco, kraut, noise & punk/early hardcore sides. His sometime-sidekick Toranna artist, Chrystal Snowden contributes materially to this show. (We shared oxygen once, but have never actually
met
, per se). Recommended.
Most of you knew I hosted a
golden-age C&W radio show
before I permanently put the accent on the "w" & relocated myself here. If you miss that kinda action, why don't you point your browser
here
...Janice has the goods. Really.
Another blog I religiously follow - and so should you - is the
Hound Blog
. Put together by long-time WFMU-FM host and Kicks magazine contributor, James Marshall, it will teach you important things about music, life, and how to cuss.
There's not a whole lot of live music to be heard in GP...not in the above-radar range venues anyway.. but when there is, Shirley & I try and show up. We enjoyed, for example,
Shane Chisholm's
recent show at
Duke's
Shane plays a doghouse bass fashioned out of a 1970 vintage gas tank (shades of
Washboard Hank
, with whom Shane worked with!)and tours the C&W cover circuit, but manages to work his own material in. Judging by
Hitchhiking Buddha
, his latest release, it's pretty engaging. Not just another pretty hat, Buddha goes nationwide in Canada through
Fontana North
on
March 23, 2010.
.
Lately, I've been stoked on what they used to call "red eyes": i.e. beer topped off with Clamato. It helps make budget beers last longer and go down smoother.
And how are YOU? bf.mowat@gmail.com